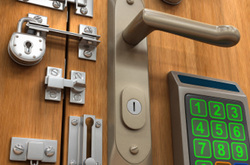 Wynnewood, PA is suburban community, west of Philadelphia, part of Lower Merion Township and the Main Line. Nearby Ardmore, Narberth, Haverford, Havertown, Merion, Merion Station, Overbrook Farms and Overbrook Park. Wynnewood has fewer than 15,000 residents, but many people from surrounding communities come to Wynnewood for its shopping, Lankenau hospital, parks and more.
Despite the low crime rates in Wynnewood and the Main Line generally, it is still important to have locks that function properly and protect against potential thieves and intruders. The Main Line has long been a target for day time break ins as well as thefts from businesses and automobiles.
RESIDENTIAL LOCKSMITH
|
COMMERCIAL LOCKSMITH
|
EMERGENCY LOCKSMITH
|
AUTO LOCKSMITH
Located in Wynnewood, Main Line Locksmith has been serving Wynnewood residents' locksmithing needs for nearly 30 years. With unrivaled experience, professionalism and fair prices, Main Line Locksmith is the best choice for your commercial, residential, emergency and automotive locksmithing needs. We can repair and replace locks, doors, hinges, windows, window locks, garage doors, garage door openers, garage door locks, electronic locks, alarm systems, motion sensors, CCTV and surveillance cameras, rekey locks, set up master key systems for businesses and apartment communities and more. With a large number of single family homes and apartment complexes in Wynnewood and nearby Ardmore and Narberth, we have extensive experience with a wide range of locks and other security devices.
If you have been locked out, need to change your locks, are experiencing problems with a lock or door, or just want to improve your security to keep your family or business safe, contact the Main Line Locksmith now for a free phone estimate and to discuss the fastest, best way to fix your locksmithing problems. 610-314-8701.